At Samson Sign Company in New Jersey, we manufacture a wide variety of high quality nameplates and commercial equipment labeling. From desk plates to industrial control panels for machinery, we get the information you want, right where you need it.
Nameplates For Desks & Doors
Desk Nameplates
Doorway Nameplates
Staff Nameplates
Engraved Name Tags
We can engrave your existing plates or make new ones from scratch from a variety of materials. Let us help you streamline your employee door and desk nameplate process. We'll stock the blanks for you and engrave on demand as you hire new personnel. This helps you save time and maintain a consistent, professional look throughout the office.
Machinery Nameplates
We can produce in
dustrial machine legend plates and control panel labeling from a variety of materials. Need engraved or printed lettering, symbols and dials added to your switch plates? We can do that.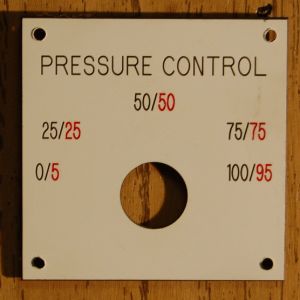 We can also custom make the entire plate for you. Your customized machinery nameplates will include perfectly placed holes for the switches, indicators and knobs of your specific machinery. 
Keep your production lines moving. Reduce new machine introduction times with an ongoing nameplate engraving program. We can keep plates from your switch-gear manufactures in stock. This helps us fulfill you next request even faster.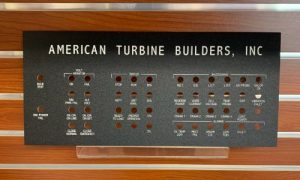 Switch Covers
Machine Operation Instructions
Industrial Control Panels For Machinery
Safety Labeling
Equipment ID Tags
Get A Free Quote
You don't have to settle or compromise on looks and quality. The front and reverse engraving materials  we use for both indoor and outdoor nameplates are available in any color you require.